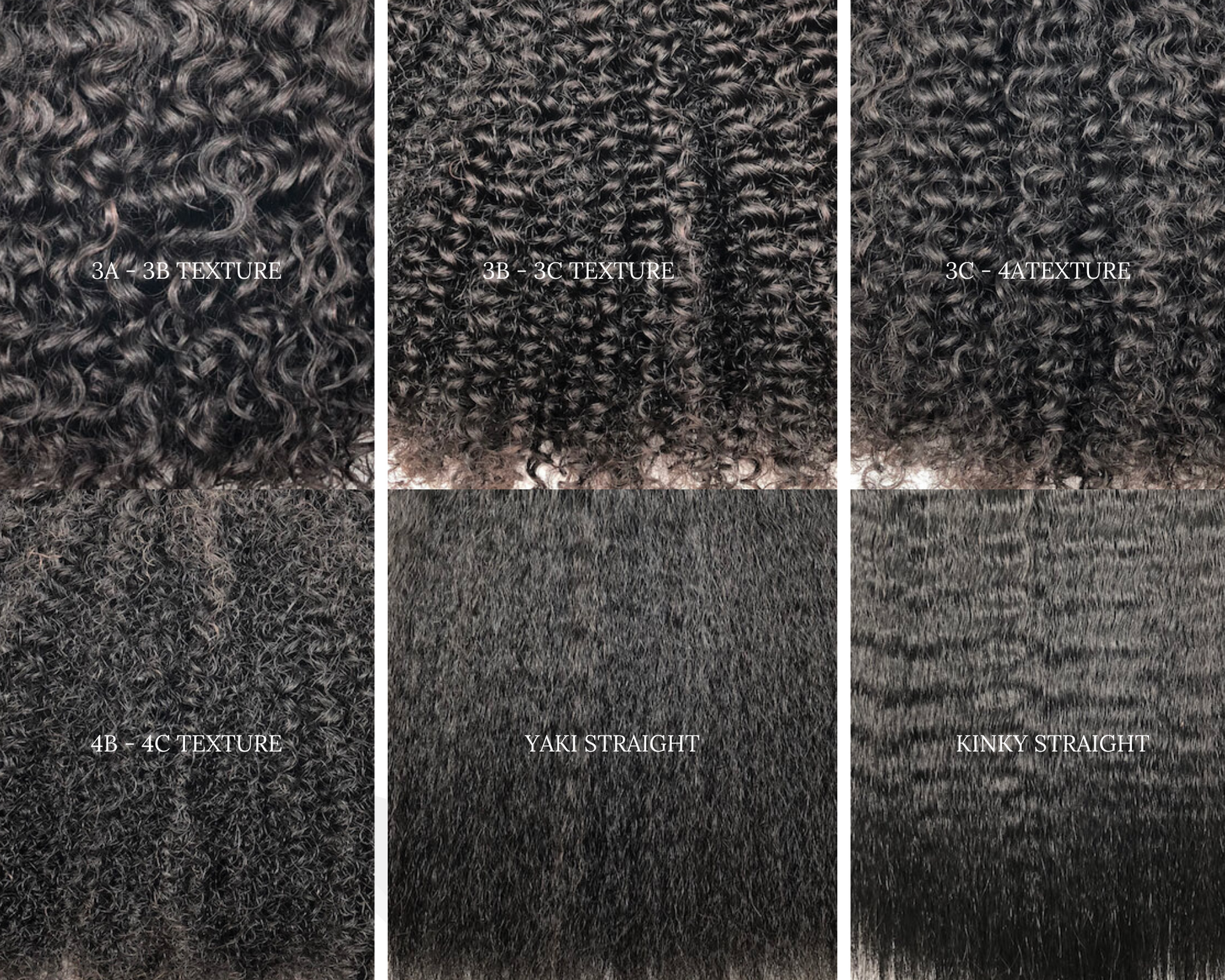 LUSHCURLS™  is made from 100 percent virgin human hair and steam processed to mimic the tight waves and Curls. Our Premium Textured hair extensions can be purchased in wigs, clip ins, ponytails, wefts, frontals, and closures.
All our curly textures are measured straight. Due to the kinky nature of our textures, there will be shrinkage, just like your own hair. Please refer to the length chart below to ensure you order the appropriate length.  
LushCurls™ - 3C curl pattern. Curly lengths are approximate.
Straight Length
10"
12"
14"
16"
18"
20"
22"
24"
Curly Length
 5"
7"
9"
11"
13"
15"
17"
19"
---